Open Category Brief 2018 - Entry Information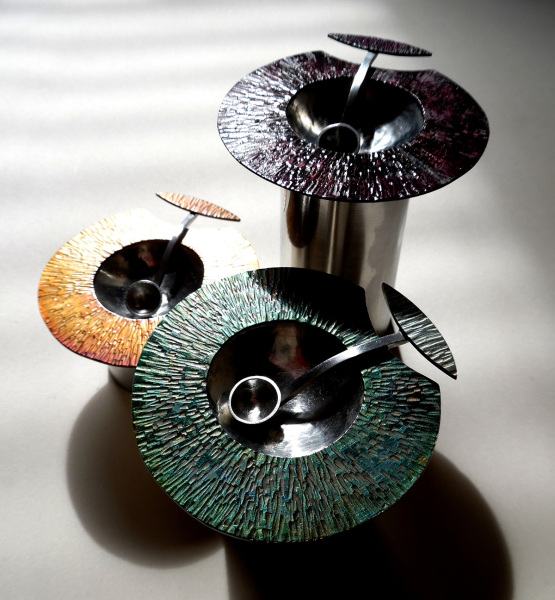 2018 marks the 30th anniversary of Pewter Live. In homage to this the Committee have set the challenge of producing an item, or range of items, that evoke a celebration, be it a wedding, christening, winning a competition or gaining a degree. The options are endless.

The judges are looking for a new slant on traditional items. Imagine aiming your item at a retailer such as John Lewis or Selfridges. What is going to make your piece stand out?


We encourage mixed media, although the item must be at least 50% pewter. The judges are looking for high quality pieces whether they are a one off designer item or something that could be mass-produced.

The challenge is open to any designer, manufacturer or student of three-dimensional objects based in the United Kingdom or Europe. Other Livery Companies are also welcome. If you are entering from another Livery Company please let us know.

​The item can be any size, though for large scale pieces please liaise with the Company regarding transport/display.

Working drawings and realistic costings needs to accompany the initial design stage by 30 January 2018 - Open Competition deadline (students please see the student brief).

​Prize: The First Prize will be £1,000 (subject to the judges' decision).


Judging Panel: The judges will be representatives of the media, retailers, makers and designers.


Please note there is an entry charge of £25 to cover administrative costs (see paypal link below).

​Key dates
30 January 2018 – Closing date for entries – entry form, description and non-returnable sketches or images
February 2018 – Shortlisted entrants notified
13 April 2018– Images and information (50 word description) to be sent by email for use in catalogue and advance publicity
7 May 2018– Final designs to be delivered to Pewterers' Hall
24 May 2018 – Winners announced and prizes presented.


All the entries will be displayed in Pewterers' Hall from 22 – 24 May 2018 (open to public 10.00-17.00 on 23 May) and entrants are invited to attend at 11.45 on 24 May for the Prizegiving Ceremony.


Return of designs: Entrants are to collect their entries and designs at the end of the Prizegiving on 24 May 2018 (approximately 14.00).

Outline Rules/Timetable see PDF below:

​Pewter Live (OPEN ENTRANTS ONLY) £25 entrant fee click below:

Pewter Live Open Entrant fee:  Buy now

Do you have pictures from Pewter Live?

Why not share them on our instagram Page: